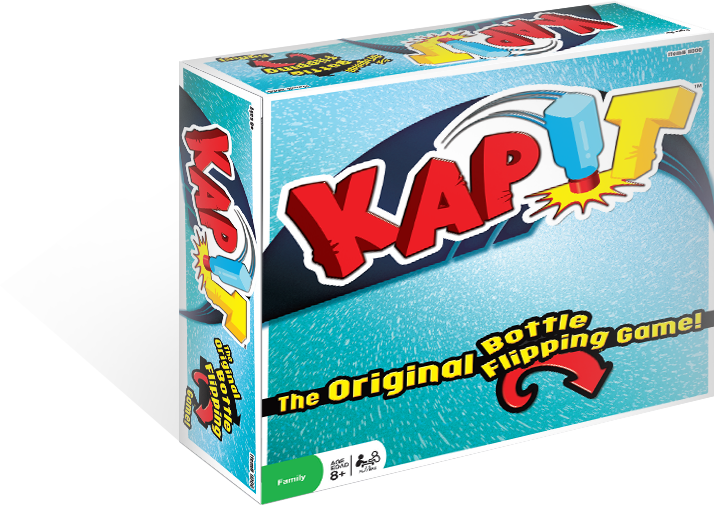 *Kap it™ is a fast paced bottle flipping board game for all ages
*Are you a parent or someone who is annoyed when you see bottle flipping? We have the answer!! Kap it™ provides a structured game utilizing a soft mat to absorb the sound. Our playmat may not absorb all of the sound, but it does help!!
How did it start? During a little league baseball game, the whole team was flipping bottles. The coaches (Matt Hussong and Joe Kroll) told them "if you stop flipping bottles, we'll have a tournament after the game!" the tournament was a success and Kap it™ was born!
The next day Matt and Joe teamed up with Ryan Frank to develop the game Kap it™. Our mission is to help parents, school teachers, youth group leaders alike to find a way to corral the bottle flipping phenomenon into a positive interactive game.
Our game provides many benefits:
• Any ability or age can play
• Helps with hand eye coordination
• Develops muscle memory
• Strategic thinking
• Time away from electronics
• Structured bottle flipping with a beginning and an end
• Soft playmat for noise reduction
• Calculation of risk/reward
• Bottles not being flipped on top of refrigerators, televisions, kitchen cabinets and list could go on and on and on…